Research Collaborators
Current Collaborators
Naomi Goldberg, MPP, is a researcher with the Movement Advancement Project (MAP). Prior to joining MAP, Ms. Goldberg was the 2008–2010 Peter J. Cooper Public Policy Fellow at the Williams Institute, University of California, Los Angeles, School of Law. Her previous research focused on adoption and foster care, domestic partner benefits, and the issues affecting older LGBT Americans.
Ms. Goldberg received a Master of Public Policy from the Gerald R. Ford School of Public Policy at the University of Michigan and graduated magna cum laude from Mount Holyoke College. Her work has been published in Policy Matters, Michigan Journal of Public Affairs, Tax Notes, and the Journal of Family Theory & Review. Ms. Goldberg has been collaborating on the NLLFS since 2009.
Loes van Gelderen, Ph.D., is postdoctoral researcher at the Research Institute of Child Development and Education, Faculty of Social and Behavioral Sciences, University of Amsterdam, the Netherlands. She is currently working on an international project, "Gay Father Families: the Development of Early Parent-child Relationships," in collaboration with researchers from University of Cambridge (United Kingdom) and University Paris Quest (France).
Dr. van Gelderen has been collaborating with the NLLFS since 2007. She wrote her first master's thesis based on preliminary data from the fifth wave of the NLLFS. After Dr. van Gelderen received her master's degree in Educational Sciences at the University of Amsterdam in 2009, she worked as a Ph.D candidate at the Research Institute of Child Development and Education, University of Amsterdam, as well as a teacher at the College of Child Development and Education, University of Amsterdam. For her dissertation entitled, "Adolescents in Planned Lesbian Families in the U.S. and the Netherlands: Stigmatization, Psychological Adjustment, and Resilience," Dr. van Gelderen was awarded a Ph.D. from the Department of Child Development and Education, Faculty of Social and Behavioral Sciences, University of Amsterdam. Her dissertation was drawn from the NLLFS and from the Dutch Longitudinal Lesbian Family Study (DLLFS).
Other project staff:
Amy Banks, M.D., is Director of Advanced Training at the Jean Baker Miller Training Institute at the Wellesley Centers for Women, and Clinical Instructor of Psychiatry at Harvard Medical School. Dr. Banks was the psychiatrist-in-charge of The Women's Treatment Program, a residential and day treatment program at Mclean Hospital based on relational-cultural theory. She was the team psychiatrist for the Victims of Violence Program at Cambridge Hospital, and she served as Medical Director for Mental Health at the Fenway Community Health Center in Boston, MA.
Dr. Banks co-edited The Complete Guide to Mental Health for Women published by Beacon Press in 2004. She has written numerous articles on the treatment of childhood trauma including a popular manual "PTSD, Relationships and Brain Chemistry," published as a project report in the Works in Progress series. Dr. Banks collaborated on the NLLFS between 1987 and 2007.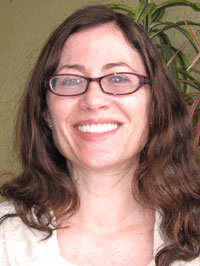 Amalia Deck, RN, MSN, has worked as a research associate and administrator on the NLLFS since 1997. She is a registered nurse at the San Francisco General Hospital Birth Center, where she has attended over 400 births in the last six years.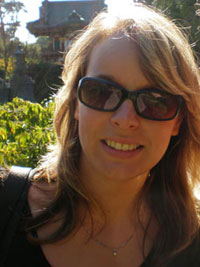 Evalijn Draijer has a master's degree in Educational Sciences from the University of Amsterdam. Ms. Draijer, who worked on the NLLFS between 2008 and 2009, completed a thesis that assessed the impact on children in planned lesbian families of having a known versus an unknown donor. Ms. Draijer did second master's degree on supporting families in childrearing. In addition to her interest in statistics, Ms. Draijer has been studying child development and childrearing in non-traditional families. She is currently working as a Ph.D. candidate at the Fontys Hogeschool (Tilburg, the Netherlands) on a project about Childcare Centers.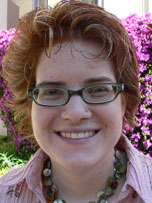 Heidi Peyser, MA, NLLFS collaborator from 2001–2009, and Executive Director from 2007–2009, holds a degree in LGBTQQ psychology, and has been a reviewer for the Journal of Lesbian Studies. She is a member of her local LGBT youth center's advisory board, providing strategies for outcome measurement. She currently coordinates cross-system technical assistance initiatives to improve the foster care system and to connect youth to employment. Ms. Peyser and her wife are raising twin sons.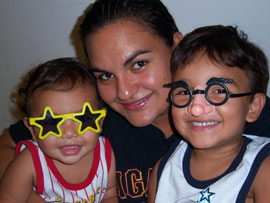 Carla Rodas, MPH, is a teacher and academic advisor at PACE Center for Girls, Palm Beach, Florida. PACE is a community-based, gender-responsive prevention, diversion and early intervention program serving 12- to 17-year-old girls. Ms. Rodas has a graduate degree in public health from San Diego State University. She has been with the NLLFS since 1994. Her other research interests include adolescent reproductive health.
Sue Thiemann, M.S., served as statistical analyst and consultant to the NLLFS from 1990 to 2006. Ms. Thiemann received her BA from Harvard University and her master's degree in statistics from Stanford University.